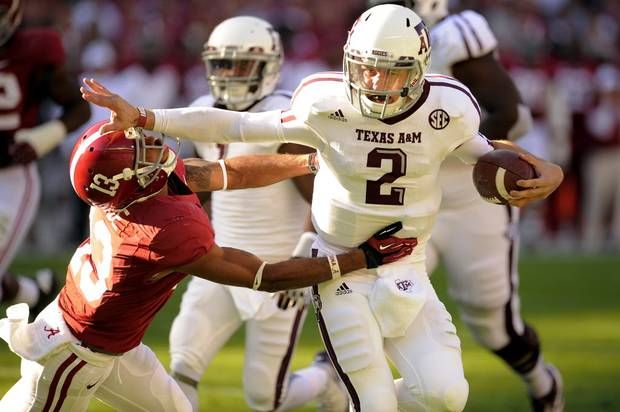 Losing 14 straight games in the NFL sure has its advantages.
You get to pick the best player in college football, you get to dramatically improve your team overnight, and most importantly, you get to spend the rest of your life hearing about how much of an idiot you are if you get it wrong (The GM who said Jamarcus Russell was worth $68 million, was last seen sleeping on a park bench in Oakland…..)
But regardless, having the first overall pick in the NFL Draft is a damn good problem to have.
I've heard every possible scenario imaginable for my Hometown Texans: Everything from taking Clowney first, to taking Khalil Mack over Clowney, to trading down and taking Blake Bortles 6th (Please NO), to even taking Derek Carr (HELL no) – And by the way, all of this is just the *recent* talk since taking Teddy Bridgewater first overall was the general consensus for almost 6 months.
That said, if *I* was Rick Smith or Bill O'Brien (Texans GM & Coach), I'd keep the first overall pick and take Clowney, then I'd trade my 5th, 6th and possibly 7th round pick to the Rams for the 2nd overall pick and take a certain QB from Texas A & M who threw for nearly 8,000 yards and ran for over 2,000 yards (for a total of 93 touchdowns) in just 2 seasons.
In any case, ignoring the inevitable Clowney/Bortles pick, here are the top ten reasons why the Houston Texans should draft Johnny Manziel…..
10. ARIAN FOSTER WOULD BE HAPPY.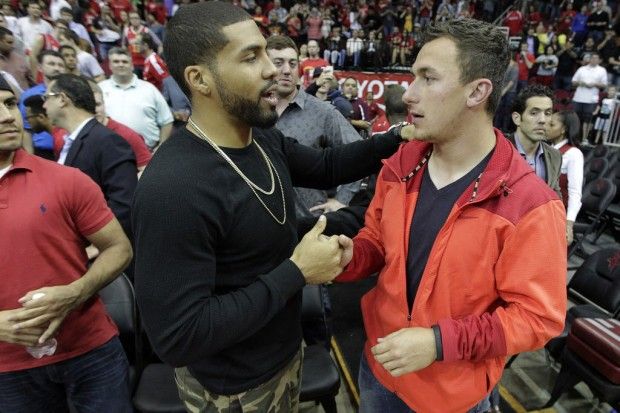 9. DWIGHT HOWARD WOULD BE HAPPY.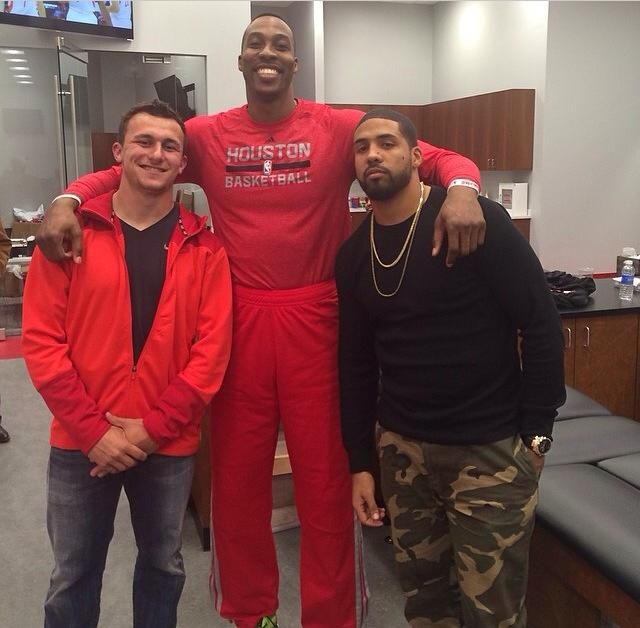 8. JAMES HARDEN WOULD BE HAPPY.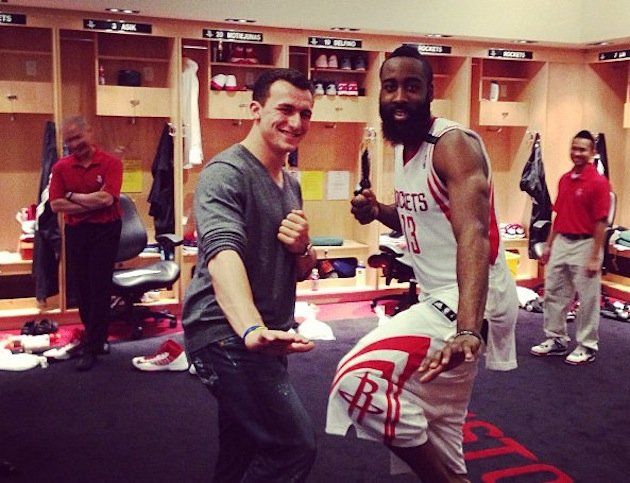 7. NOLAN RYAN WOULD BE HAPPY.
6. THE FORMER PRESIDENT AND FIRST LADY WOULD BE HAPPY.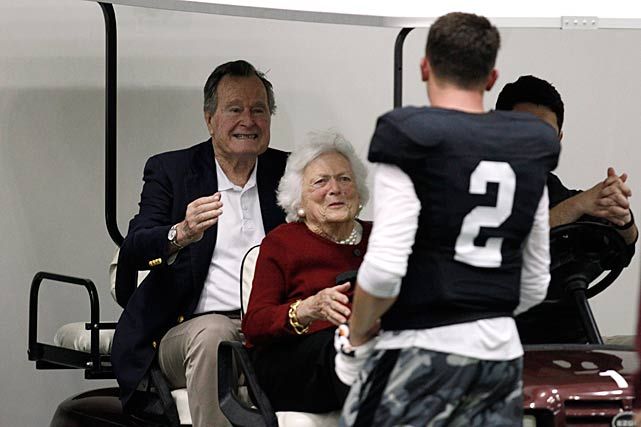 5. ANDRE JOHNSON WOULD BE HAPPY.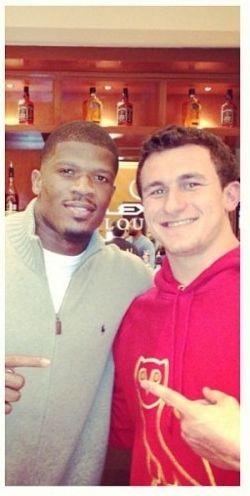 4. THE STRIPPERS WOULD BE HAPPY.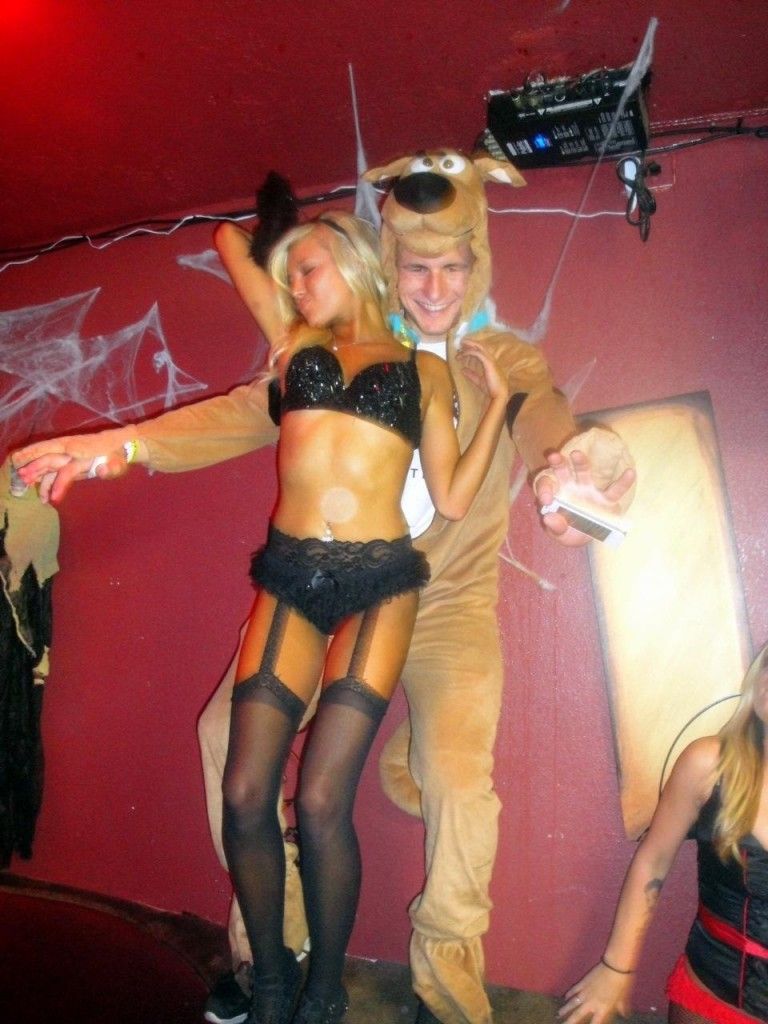 3. PHARRELL WOULD BE HAPPY (Of course Pharrell is ALWAYS happy.)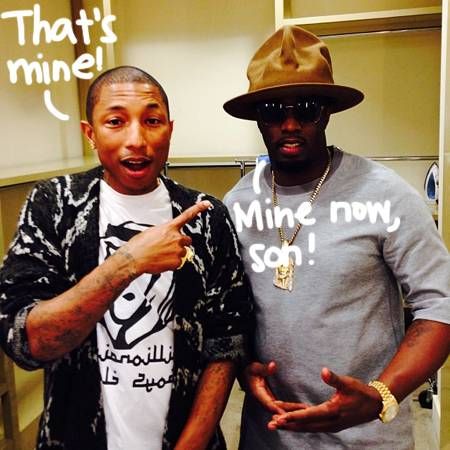 2. DRAKE WOULD BE HAPPY.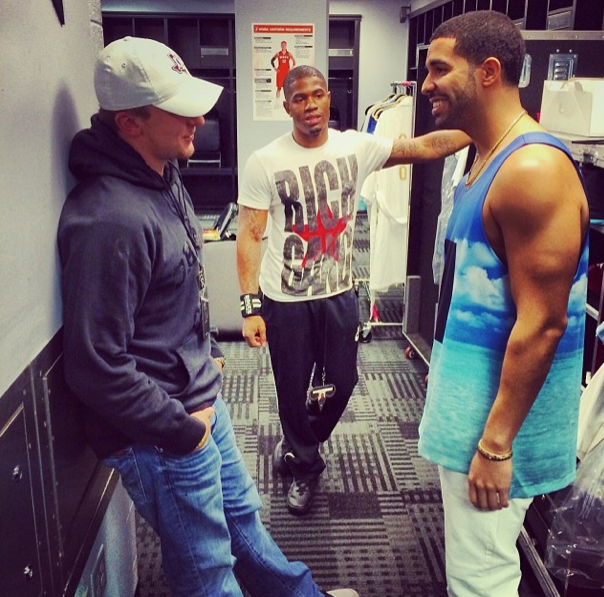 (MAYBE A LITTLE *TOO* HAPPY.)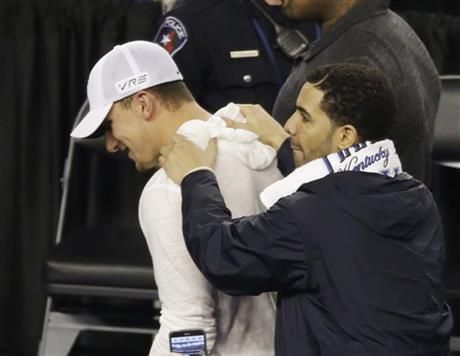 1. EVERYBODY IN H-TOWN WOULD BE HAPPY.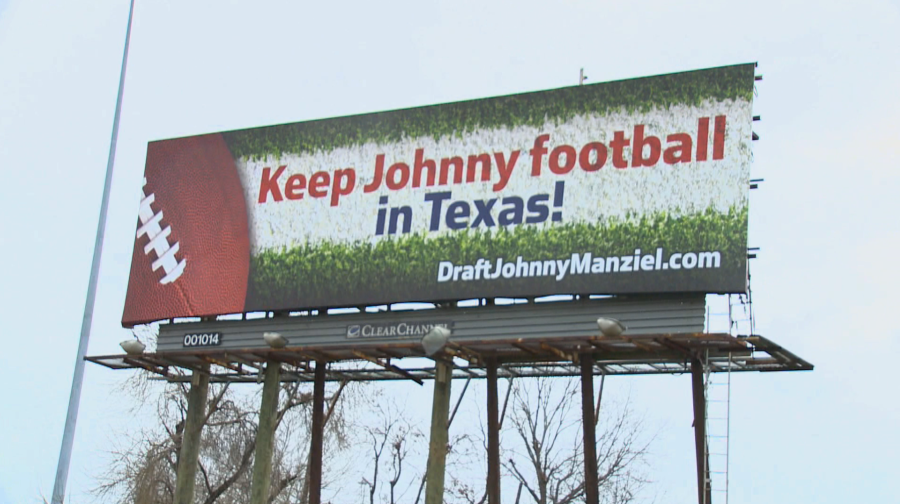 Look, there are two things that the Houston Texans need more than anything else:
1. A Quarterback.
2. A Spark.
…..And Johnny Football is BOTH.
Aside from J.J. Watt, the Texans (as a whole) have no passion. They look great on paper and have Pro-Bowlers at nearly every position, but that doesn't matter when you finish 2 & 14, set NFL records for throwing touchdowns for the *other* team, and essentially give up on the entire season before the Bye Week.
And yes, thankfully the Kubiak/Schaub Era/Error is over, but Coach O'Brien is gonna find himself picking at the top of the draft again if he thinks that Ryan Fitzpatrick, Ryan Mallet (a trade rumor), or a 2nd Round Quarterback not named Teddy Bridgewater is the answer. Drafting Johnny would fulfill our #1 Need, give the Texans the spark, passion and intensity that they're severely lacking, and ignite our fanbase and the *country* to the point where "America's Team" will reside in Houston, and not Dallas.
If the Texans don't get either Manziel, Clowney or Khalil Mack, then the draft and the upcoming season will be a failure, which means we'll be spending 2015 in need of *another* quarterback and wondering if we can trust Jameis Winston around our seafood.
So make the right choice, Coach O'Brien………
You might not be as excited as Drake, but I guarantee that you'll end up being happy too…….
Sincerely,
Chase Swayze ;-)