Advertisers/Jobs
NOVEMBER 2017: In addition to TV commercials and special discounts to multiple businesses, this section will also have various job openings across Houston (and beyond) at the bottom of the page. This section is updated weekly, so please be sure to check back often.
CLICK HERE for more of Alfredo Garcia's amazing artwork
Groovy Celebrations by Alfredo Garcia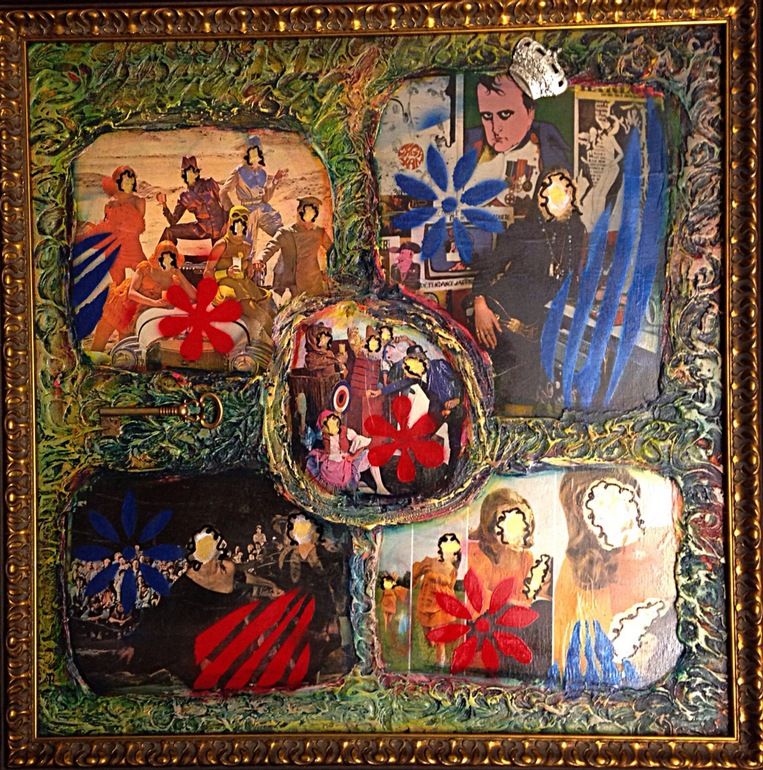 BTW: Click HERE if you want to buy a wingsuit :-)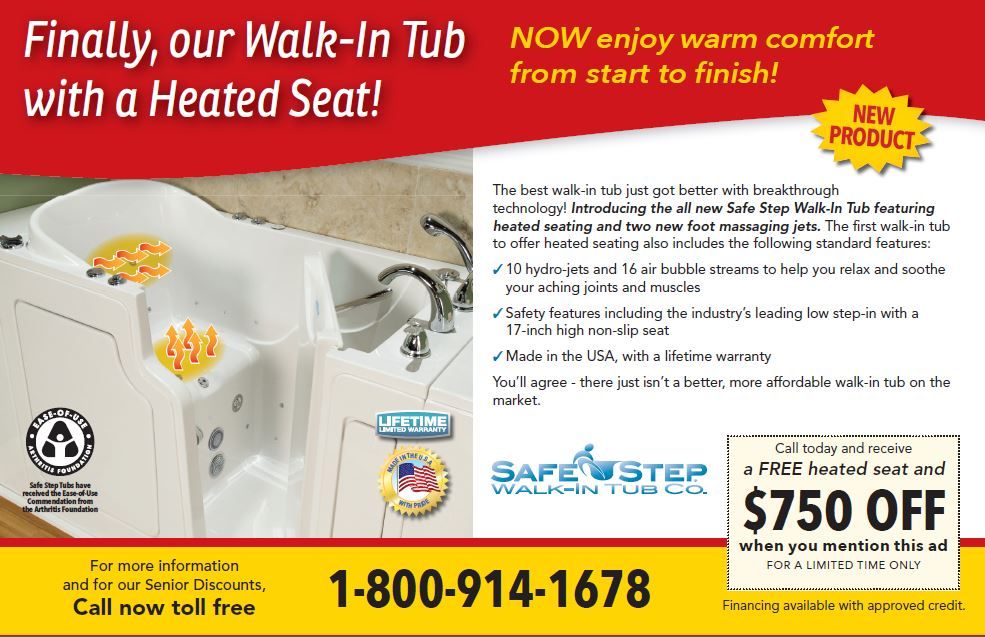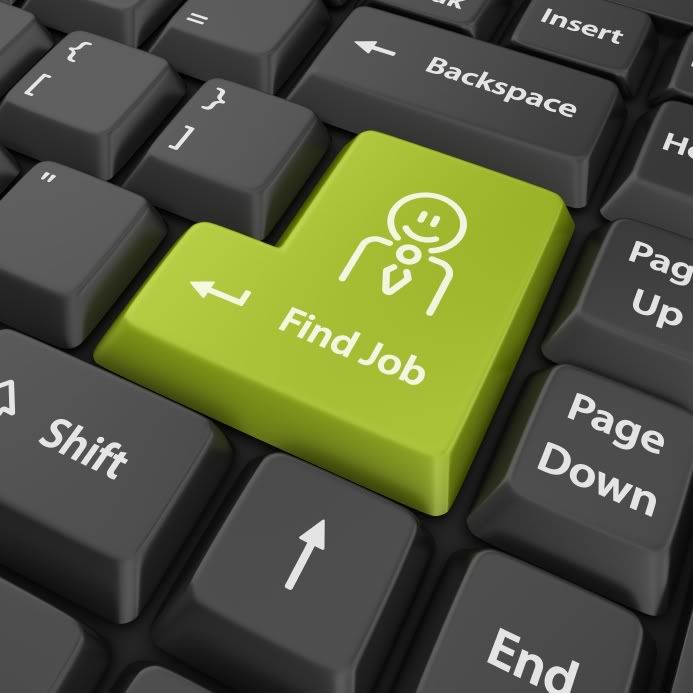 AVAILABLE JOBS IN HOUSTON FOR NOVEMBER 2017
Assignment Manager – Spectrum News Austin — Responsible for managing the daily operations of the Assignment Desk. Makes editorial and staffing decisions to facilitate coverage of news stories. Hires and manages assignment desk staff including Assignment Editors and News Assistants. Works in tandem with other news managers to allocate resources. To perform this job successfully, an individual must be able to perform each essential duty satisfactorily. The requirements listed are representative of the knowledge, skill, and/or ability required. Reasonable accommodations may be made to enable individuals with disabilities to perform the essential functions.
•Bachelor's degree required.
•Minimum five years experience working on an Assignment Desk required.
•Supervisory experience a plus.
https://www.journalismjobs.com/1636490-assignment-manager–spectrum-news-austin-spectrum-news
About.com is seeking smart, savvy, online content writers to update and improve existing articles to create high-quality, successful web content. Successful candidates must be able to work quickly and accurately to research, update, and improve content on a wide range of topics, ultimately creating compelling, accessible, and well-optimized content that satisfies a variety of different audiences.
Part-time
Work from home
Flexible schedule
ABOUT Your Qualifications:
Superb research and writing skills
Impeccable command of the English language
Meticulous attention to detail
Please send resume, cover letter and links to relevant writing samples. You will be required to take a short editing test.
About.com is by far the largest network of expert content on the internet, providing nearly 90 million monthly unique users with outstanding, intent-driven, actionable information. A top-10 US website as measured by comScore, we feature over 3 million articles, across 11 verticals including Home & Garden, Health, Travel, Food and Style. We are the premiere expert-driven resource on the web, with nearly 1,000 topic-specific experts.
The Hearst Corp. West Texas Newspapers Group is looking for the next editor of The Canyon News, a twice-weekly publication serving Canyon and Randall County. We are looking for more than a reporter. We are looking for a capable manager of part-time and corresponding writers to help generate more local content, expand sports coverage of the local school district and West Texas A&M University and increase the viewership of our website — canyonnews.com. The Canyon News also produces custom publications for its readers and other residents of Canyon. Applications should submit a cover letter and resume to Stewart Doreen at sdoreen@mrt.com.
Event Promo Reps wanted! Join Silverleaf Resorts' Elite Event Marketing Team! Sites: Astros, Rockets, Texans, concerts, festivals, more. Salary plus commission! (713)957-1139; (214)534-7410.
PRESTONWOOD KENNELS Now Hiring Kennel Helpers, bathers, front desk, Play Time Staff. Must be good with dogs. Must work holidays/ weekends, pass drug test. Work starts 6am. Experience helpful, will train right person. Apply in person M-F between 9am- 2pm, 13302 Schroeder Rd. Houston, 77070.
Hiring Staff Scheduler for Non-Medical Home Health Agency. Must have 1 years supervisory experience. Must have staff scheduling experience. Must have valid TDL and cell phone. Prefer CNA. Call Shannon at 832-200-0183 or fax resume to 832-200-0566 or email resume to pcs.employment@yahoo.com
AT YOUR Side Home Care North & NW Houston hiring CNA's. For more information, contact (281)520-4186.
Law360 is looking for a reporter in Houston, Texas to report on developments in state courts, the state legislature and state regulatory agencies. The Texas reporter will be responsible for developing state-specific daily search routines, pitching stories to their editor and writing 2-3 stories per day. The state reporter will also be responsible for maintaining a detailed calendar of state and federal court events, attending court hearings and scanning and pitching new complaints from the Harris County District Court in Houston. The Texas reporter will also be responsible for developing sources within the state regulatory agencies and pitching and writing features on important developments within the state, when appropriate. Additionally, the reporter will be responsible for reporting on developments at the state bar association and local law firms.
Applicants must have strong reporting skills and be able to demonstrate their ability to be proactive in shaping Law360's Texas law coverage.
Requirements:
- Two-plus years of paid, full-time reporting experience
- One-plus year of paid, full-time experience with a daily publication
- Demonstrated reporting, writing and organizational skills
- Bachelor's degree – Exceptional news judgment
- Exceptional communication skills
- Demonstrated ability to work independently in shaping a beat
- Must be willing to attend court events as assigned
- Must be willing to train in New York for two weeks
Preferences:
- Graduate degree in journalism
- Experience in covering legal or regulatory affairs
- Experience in covering business news
Please click here to apply: http://ch.tbe.taleo.net/CH01/ats/careers/requisition.jsp?org=PORTFOLIOMEDIA&cws=1&rid=123
Law360 offers extensive training on legal topics. Business or legal reporting experience is not required. However, professional reporting experience and strong writing and analytical skills are required to succeed in this job. Please note; qualified candidates will be asked to complete writing and reporting tests electronically.
Law360, a LexisNexis company, is an online newswire for business lawyers that covers major litigation, transactions and regulatory issues. Founded in 2004 and acquired by LexisNexis in 2012, Law360 is a cutting-edge organization and one of the fastest-growing subscription news services in the U.S. Our subscribers include the 100 largest law firms in the U.S., in-house counsel at major corporations, and government agencies such as the Securities and Exchange Commission and the Federal Trade Commission.
Law360 offices are located in Union Square, NYC. We offer a casual and flexible work environment, comprehensive benefits (including; medical, dental, generous paid time off, 401(k), tuition reimbursement, and a pre-tax commuter program), and competitive salary with bonus eligibility.
Portfolio Media, Inc. is an Equal Opportunity Employer.
Argus Media is seeking a market reporter for its Houston bureau. The position will involve analyzing spot markets, writing daily and weekly news articles and networking with contacts in the energy trading industry.
Education College degree required. Advanced degree a plus.
Knowledge & Skills: Ability to think analytically. Strong reporting and writing skills. Ability to handle multiple tasks on a tight daily deadline. Experience covering physical energy markets is a plus.
Apply by emailing your resume (with GPA if you are a recent graduate) and any writing samples to houstonjobs@argusmedia.com with "Markets Reporter" in the subject line. Argus offers a competitive compensation and benefits package, which includes medical, dental, vision, life, LTD, 401(k) match and gym allowance. Equal Employment Opportunity / Affirmative Action Employer.
www.argusmedia.com
The Houston Press has an immediate opening for a managing editor. We're looking for a journalist with exceptional writing, editing and management skills who can meet the daily challenges of our rapidly expanding online content while supporting high-quality print work. The ideal candidate will be able to work well with others, generate written and video story ideas and help plan coverage for weeks in advance. The managing editor, working in conjunction with the editor-in-chief and the web editor, supervises the day-to-day operations of the editorial department and helps staff writers and freelancers produce long-form features stories and daily blog posts. The interview process will include an editing test.
We offer competitive salaries and benefits. Qualified candidates should send a cover letter, a resume and clips to: HP-managing-editor@voicemediagroup.com
CHILDCARE POSITION. $11/ hour. Apply in person @ 7611 N. Hwy 146, Baytown, 77523. Monday- Thursday, 8am- 3pm, Friday, 8am- 12pm. Must bring DL & Social Security Card.
Company: Maxavenue
Position: Senior Writer/Journalist
Location: Austin, Texas
Job Status: Full-time
Salary: Negotiable
Job ID: 1585203
Description: Seeking Senior Writer/Journalist for Fast-growing Real Estate and Lifestyle Publisher and Brokerage Firm
You will be responsible for a wide array of writing from feature articles to blog entries to a weekly real estate and lifestyle citywide digital newsletter to a monthly online magazine. As a face of the company in the community, the Senior Staff Writer must be a highly organized, positive, proactive self-starter with excellent communication and people skills. Editorial topics focus on a combination of neighborhood profiles, local lifestyle topics, local news and business reviews, reporting on citywide events, real estate related feature articles and how to knowledge related to residential and commercial real estate. Do you want to be more than just a cog in a corporate wheel? Would you like to catch the wave on the next "Apple" in a huge, mature industry that is just begging to be re-invented?
Small but fast growing 50+ person Austin company is seeking a rare combination of talent, self-initiative and experience. This is a unique opportunity to join forces with a proven CEO who has successfully guided numerous national and international high-growth companies.
Current position is full-time working from home to start, until the grand opening of our new corporate offices this summer.
Essential Functions: This position is responsible for the creation of compelling and emotionally engaging lifestyle and real estate content to be published on maxavenue.com, as well as other websites, real estate industry channels and social media (LinkedIn, Twitter, Facebook and Google+).
The Senior Staff Writer is also responsible for developing contacts and sources locally and throughout the real estate industry, as well as meeting daily, weekly and monthly deadlines, creation and management of a rolling 12-month editorial calendar, and training new writers as needed.
Feature articles and blogs will focus on: 1) Austin area lifestyle topics – people, places, culture, music scene and events and 2) Austin local neighborhood topics – people, events, sports, schools, shopping, news, lifestyle and 3) Austin and national real estate topics, news and trends, as well as general overviews and detailed drilldowns to educate consumers on various aspects of real estate process knowledge including buying, selling and investing.
Article lengths will vary from 350-1000 words, and production volume will range from 33 to 45 articles per month.
Position Requirements/Description:
• College degree in journalism/writing (Master's level a plus)
• Minimum of 4-7+ years professional writing, editing, copywriting
• Excellent story-telling and interviewing skills
• Experience in writing feature stories, blogs and web content
• Portfolio of writing and editing samples (please include with response)
• Content creation in multiple formats including eBooks, case studies, white papers, press releases, etc.
• SEO best practices, keyword selection, tagging and metadata knowledge
• Expert computer skills on Word
• Must be able to consistently meet writing deadlines
• Experience with posting to Content Management Systems
• Excellent grammar and copy editing skills
• Must write within editorial guidelines and procedures (tone, brand voice, style guide)
• Content curation experience a plus
• Must be a good collaborator and team player – excellent people skills
• Real Estate overall process/transactional knowledge
• Personal experience buying and selling a home is a plus
Note: This job description documents the current position available. It is not an employment contract. Maxavenue reserves the right to modify job duties of the job description at any time.
Application Instructions: Applications should be emailed to maxavenuepublishing@gmail.com with the subject line of "Senior Staff Writer". Please include your resume in a PDF or Word file format along with a brief cover letter sharing your interest in the position and your relevant experience/skills.
Feel free to include a portfolio or samples of your work (as live links to articles/sites, PDF files or Word documents) that you feel we should see. We look forward to hearing from you!
Company: Houston Chronicle
Position: City hall reporter with digging skills
Location: Houston, Texas
Job Status: Full-time
Salary: Negotiable
Website: http://houstonchronicle.com
NOTE: We're looking for a great city hall reporter to help cover the city of Houston, the largest city in Texas and the fourth largest city in the country. If you just want to cover city council, the mayor and meetings, this is NOT the job for you. The best applicant will have a history of digging, and bring a passion for delving into such messy and complex topics as union politics, contracting and bonding. You'll team up with another reporter on city hall, and bring investigative stories to light. The successful applicant will already have five years of reporting experience at a daily newspaper, and exceptional writing skills.
Company: Community Impact Newspaper
Position: Paid Editorial Internships for Houston and Austin
Location: Pflugerville, Texas
Students will have the opportunity to:
- Interview sources in the community, both in person and over the phone
- Generate clips by reporting stories for publication, both print and online
- Compile guides for publication
- Assist staff reporters/editors by researching and/or fact checking
- Contribute to several Community Impact editions as well as special publications
- Work closely with professional newspaper journalists in an upbeat, bustling environment
and shadow them on reporting assignments, including public meetings and interviews
- Attend company staff and editorial meetings
- Gain real-world work experience and learn about local communities
Qualifications:
- A major in journalism, communications, English or another applicable discipline
- At least 30 course hours complete
- Experience with Microsoft Office suite
- Able to provide transportation to and from office
- Access to a laptop computer
- Basic knowledge of social media and photography is preferred
Specify in your cover letter if you are seeking an internship in our office in the Houston and Austin areas.
Editorial internships pay minimum wage and last 10 weeks, up to 20 hours per week.
Please submit résumé, cover letter and writing samples to our internship coordinator at internships@impactnews.com
Community Impact Newspaper
16225 Impact Way, Ste. 1.
Pflugerville, TX 78660
512/989-6808 office phone
www.impactnews.com
NOW HIRING! General Warehouse. In business 50+ years. Now hiring full-time positions. Excellent work habits, attention to detail, negative drug screen required. 1960/ 290 area. Competitive pay and benefits. People positive company. Apply within Monday– Friday, 8am to 5pm. EOE/ MF. 21400 Northwest Freeway between Huffmeister and Telge Road.
NEED MALE/ Female live-in Direct Care Staff for people with special needs. Day Hab assistant needed immediately. Part-time/ full-time. Also need part-time RN/ LVN. Must have valid Texas Driver's License and pass background check. You may apply online: caprihomes.webs.com or call, (281)931-3061.
SHIPPING & Receiving person needed for large embroidery & screen print company in NW Houston. Full-time day shift with full benefits and great work atmosphere. Must be able to lift up to 35 pound boxes of t-shirts. Exp with Fed Ex and UPS or the decorated apparel industry a plus. Email: trademarks11333@gmail.com Todd, (713)255-6508
WE CARE Kids Care is currently hiring RN's and LVN's with a minimum of 6 months pediatric experience. We have flexible schedules including days, nights, weekends and PRN. We offer competitive weekly pay, paid vacation and shift differentials for some cases. We have cases available in Spring, Conroe, Magnolia, The Woodlands, Humble, Pasadena, Friendswood and West Houston. Bilingual nurses are in high demand! Please contact Stephanie Robles at srobles@wecarekidscare.net or call (832)652-3504; fax your resume, (832)299-6483.
NURSERY WORKERS needed Day and Night shift seasonal positions only Consistent 40+ hour week. If you are interested apply in person at 11015 FM 359, FM 359 1/2 miles South of FM 1093; Westheimer. (832)757-1293
CHEERFUL, OUTGOING, mature dependable Sales person needed for jewelry store. Bilingual preferred. $8-9/ hour. Call, (281)450-2678.
TRI-COAST CARRIERS Company. Drivers/ Owner Operators. Company Drivers Earn up to $900-1400 weekly. Owner Operators earn up to $3000-5000 weekly. 95% regional runs. Must have class A CDL and pipe experience. Carlos, (713)451-8884; Willie, (713)451-3202.
AMAZACUTZ HIRING Barber(s) and Nail Tech. Great walk-in. Tammie, (832)654-7831.
PORTER /PAINTER Needed. Six months experience in apartment painting, sheetrock repair or apartment make-ready. Responsibilities include painting apartment homes, making minor repairs, daily cleaning and maintaining pool, cleaning carpets, power washing, removing trash and assisting housekeeping. Excellent benefits, 401K. Email resume: llucas@allied-orion.com
AUTOMOTIVE TECHNICIANS for Growing, High Volume, Fast Paced Facilities in Spring, Cypress, Humble, League City. Top Pay and Great Benefits including, medical/ dental/ life insurance, 401k with match, vacation, tech bonus plan and more. Stable work history and Valid Driver's license required, ASE certs a plus. Contact Barry: (832)790-7066 or send resume to: jeanette@louettaauto.com
NOW HIRING Lead Cleaners, Housekeepers, Maids. M-F only. Must have car. Speak some English. $300-500/ week plus benefits. Apply: 10200 Hempstead Hwy; or online: naturalccs.com (281)783-9240.
NOW HIRING ASE Mechanic with tools. Base pay, plus commission. Vacation and holiday plus more. State Inspector & Lube Techs. Spring area. Call Jeff, (832)247-4150.
NOW HIRING Receptionist/ Customer Service in Northwest Houston. Pay $9-10/ hour, part-time only. Must be bilingual, no experience necessary. (281)214-1115.
MECHANIC FOR John Deere dealer in NW Houston. Great opportunity for $40K- $70K/ year with experience. Paid medical insurance, vacation, holidays, 401K match, $500 signing bonus. Contact Lisa, Employment@BrooksideUSA.com; (713)943-7100.
NEED MALE/ Female live-in Direct Care Staff for people with special needs/ Day Hab assistant. Part-time/ full-time. Must have valid Texas Driver's License and pass background check. You may apply online: caprihomes.webs.com or call, (281)931-3061.
NOW HIRING Cashiers for Einstein Bagels at George Bush Airport. Starting pay $9 an hour. Send resume to tdsmith629@gmail.com
RESTAURANT MANAGER: Salary – $35k – $50K – based on experience. Opportunity for outstanding support and accelerated growth! Visit us online at www.HospitalityJobsUnlimited.com – We have open jobs nationwide!
(UPDATED OFTEN: Please keep checking this page for additional job opportunities.)